OUR COMPANY
Not just a vendor. A lasting partnership.
At CPGvision, customer success is always our top priority. And we make sure our team aligns with our core set of values. Our goal is to provide a service that allows our clients to be efficient with their trade spend. This means we enable you to take a local service globally.
When our clients succeed, we succeed. And while we're a tech-driven company, we've walked in your shoes and want to help our clients succeed. This means that from onboarding and beyond, we'll be there to help you with a successful tech rollout. We don't just provide technology, we solve business problems.
We're here to support you, from implementation and beyond. We don't only empathize with your problems, we know how to solve them. We put the data science where it belongs-in your user's hands, where they can apply local knowledge. We're de-mystifying the black box of data models and bringing you the most advanced functionality in the CPG industry. At CPGvision, we're aligned around a common core of values. The most important being to deliver the most value we can to each client."
Mike Mellin, CEO, CPGvision.

Our Values

Delivering Client Success

Providing integrity, honesty, and transparency at every step

Continually improving our products and services on behalf of our clients

Why it Matters:
We have the opportunity to keep our ears to the ground when it comes to true user requirements and tech needs. We work with our clients from implementation and beyond, which means we are dedicated to listening to client feedback.
Transparency shouldn't be one-sided, especially when it comes to trade management processes. Each client we work with has unique requirements and has different metrics when measuring success. That's why we're natively built on Salesforce, which means our solutions are highly configurable without any complicated coding required. And as your trade management processes evolve, we'll work with you day in and day out to continuously improve.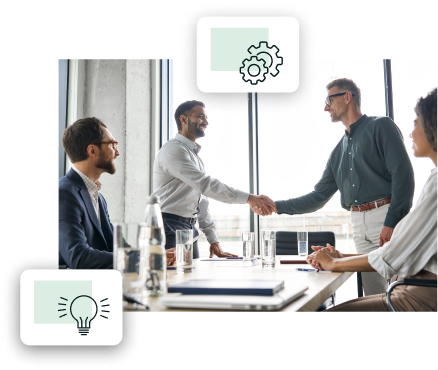 Meet the Team