Price elasticity modeling

Price scenario planning

Competitive analytics
Price elasticity modeling
Generate account/SKU level elasticity coefficients and use to manage pricing decisions at any level in your product/geography hierarchy with our fast and powerful price management UI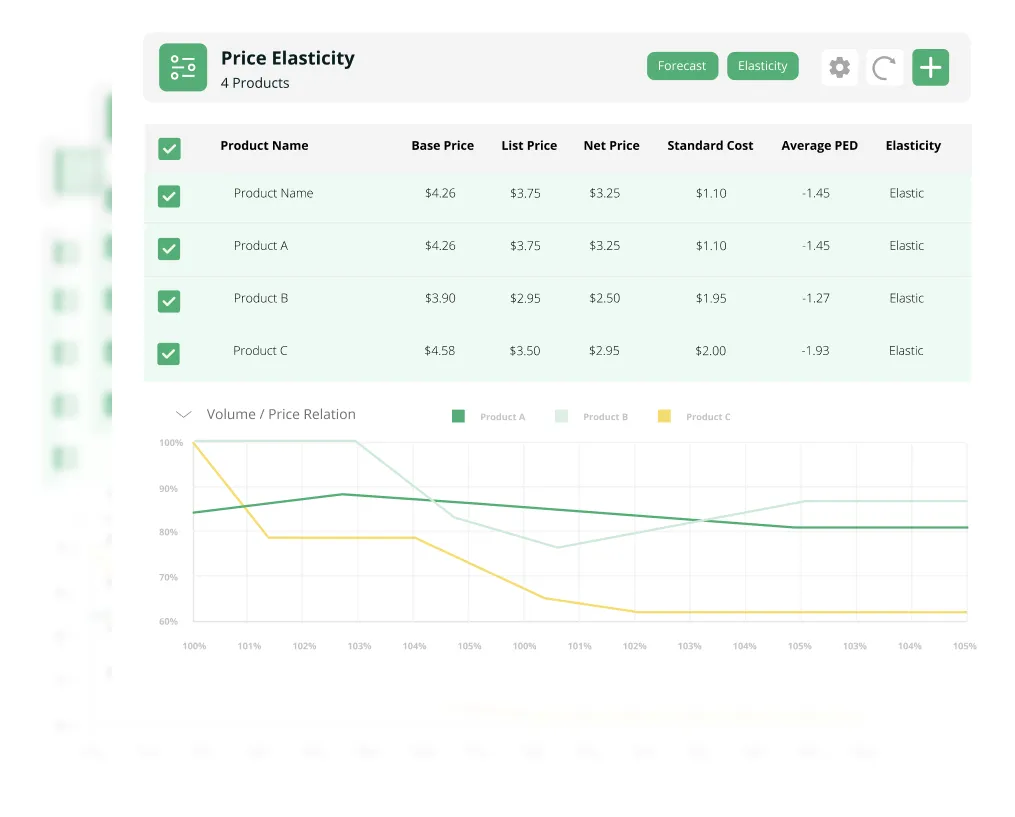 Price scenario planning
Updated models are always at your fingertips to allow you to quantify and respond quickly to changing market conditions.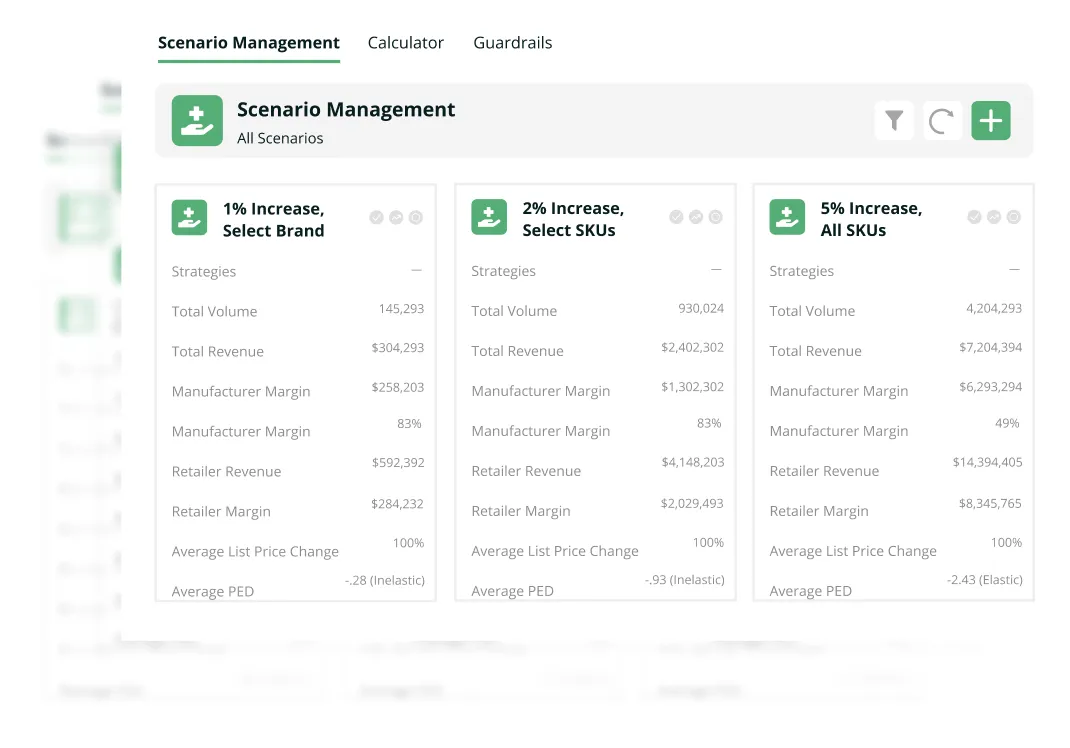 Competitive analytics
Understand how your price is impacted by gap to competition.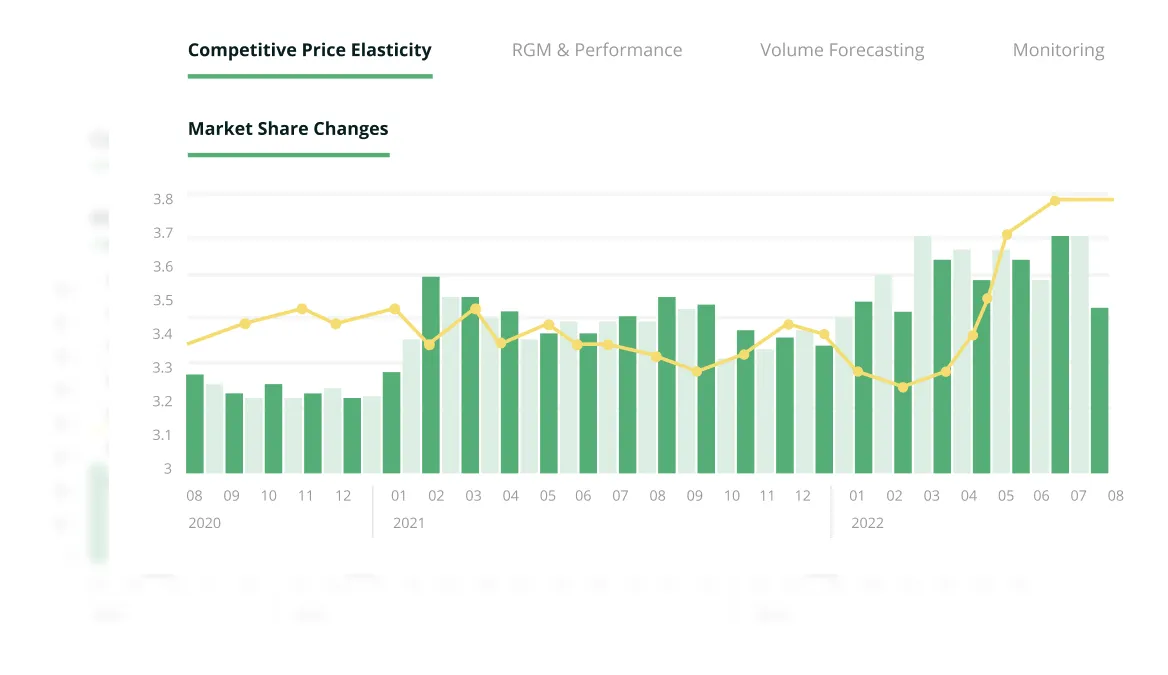 How granular can we get with price elasticity? How does the software help me manage the granularity without drowning in data?
You get the best of both worlds managing pricing in CPGvision: Granularity and practical applicability. To effectively manage pricing, it is essential to have the flexibility to set prices at a level that aligns with your business requirements, and access detailed insights when required. With our pricing functionality, elasticity is generated at the account/SKU levell, giving the Revenue Growth Manager the freedom to operate at any level in the product and geography hierarchy they require. This empowers you to roll up data, create hypothetical scenarios, and quantify outcomes at a level that is most relevant to your business needs.

Aside from generating elasticity coefficients, how does the software solution actually help me manage pricing?
Our pricing solution is about being able to react nimbly to changing market conditions. The solution models elasticity and enables the Revenue Growth Manager to generate what-if scenarios and quickly quantify the impact of price decisions on volume, revenue and profit. Insights reporting allows comparisons across PPGs, SKUs, and Accounts etc.

How often do we need to re-generate price elasticity models?
Changing market conditions require more frequent updates to price elasticity models than were needed historically. We can update models with relative frequency depending on when new data becomes available and the tolerance within the organization to fluidity of numbers. Frequency is evaluated on a business case basis.
How CPG companies use
CPGvision's Pricing capabilities
Manage pricing and balance sales with profitability
Leverage updated models to quickly generate actionable insights.
Save your company money
Provide answers and make recommendations with lightning speed, based on updated models with the most current information.
Get in touch with our team of experts today